Where Can You Get Help With Statistics Class?
That's a question that I get a lot. And that means that a lot of people are asking for the same question. Here I am going to give you some pointers for you to get started on the steps you need to take. Please notice that I will not be telling you how to pass statistics without studying, because that is kind of hard to do, and even if you did, you will have to absorb some knowledge from your Stats class, because I can clear come in handy in your future professional life.
There are many ways you can think of how to pass your statistics using online resources, and I will be covering some of them. I'll be addressing how to study statistics on your own in aims maximize your chances of success, making the study of statistics as easy as possible. I will also show how to get external help if you own efforts for catching up fail.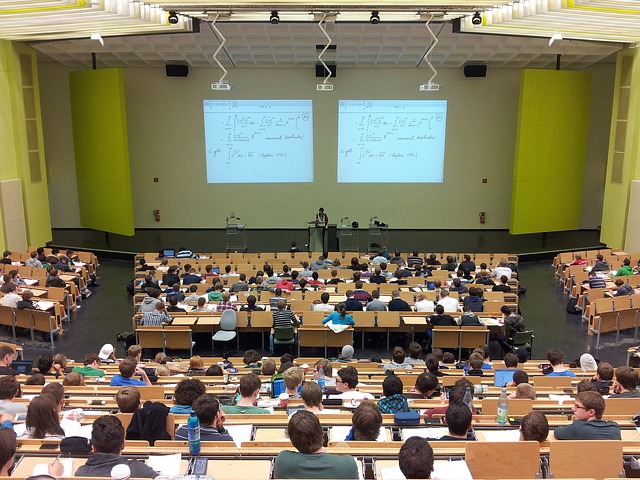 Learn to Study on Your Own: The Best and Cheapest Way
Yes. You can learn Stats on your own. Well, most of the times. So, first, you will have to go to class, attend to every lecture and work as early as possible on the suggested problems, ready of sets from your homework assignment. See how you do. The reason for attempting this as early as possible is to be able to detect any shortcoming as soon as possible.
So, if you realize that you are lost, or even that you are starting to fall behind, you go immediately to the instructor's office hours. Instructors are usually willing to help. But can they? Often times, but it turns that many students report that they don't understand what the instructor says (they don't understand the stats lingo, they don't follow the pace, may reasons).
Then, if after attending to the office hours you are still lost, try your T.A. T.A.'s are typically grad students with a strong heart-felt desire to help. They will be naturally closer to students and they will usually achieve a stronger rapport level with students than the instructor will do. Now, unfortunately, sometimes you are lost and you won't even understand what the T.A. says. In that case you will need to upgrade your strategy.
Finding External Help: Online Stats Tutoring
When you have exhausted your options with your instructor and T.A. then you will have to accept that you will need more help than that, and it will likely cost money. If you don't come to terms with that soon, you run a risk of failing your class. Studying Statistics may be easy for some, but if it is not for you, there is no shame. Just accept it and look for help.
When deciding what kind of external help you will need, you can either get a regular tutor, or you can get an online tutor. A regular tutor who sits with you to work on problems may be very similar in style to what the T.A. could offer you. So usually what happens if you are not understanding what the T.A. says, you will likely fail to understand what your tutor tells you. Now, it is a matter of trying it out, it could work or not. Depends on many factors.
The other option is an online stats service. This could come in the form of chatting online with a stats tutors (which could eventually turn out to be exactly the same experience as chatting with a presential tutor), or could come in the form of a service to which you send your questions by e-mail and they will provide you complete solutions. This could be good for you to analyze how questions should be answered correctly, providing that the service that you are using is a trustworthy one.
Will I Get Better Grades?
Very possibly. Obviously depends. Don't forget that in the end, the outcome is proportional to the effort you put in. You can get someone doing your stats work, and you may even pass a class with flying colors, but what you need is to make a commitment to learn your stats. Learning is not a beast that will bite you. Follow the steps I mentioned above, and you will be in good standing for learning, but don't forget that you need to put some effort, otherwise nothing is likely to work.
Our company offers quality and prompt Statistical Homework Help Online.



We offer personalized help for any kind of Statistics subjects including Elementary Statistics, Stats 101, Business Statistics, Biostatistics, Probabilities, Advanced Statistics, etc.



Our service is convenient, efficient and confidential. We can solve stats problems for you.



We can help you with your EXCEL, SPSS, SAS, STATA, JMP and MINITAB assignments and projects.



Our rate starts $35/hour. We provide a Free Quote in hours. Quick turnaround!





---
Submit your problems for a free quote and we will be back shortly (a couple of hours max). It costs you NOTHING to find out how much it would cost to solve your problems.
Our team is highly experienced with all kinds of statistics questions, including all kinds Stats assignments requiring SPSS, Minitab, EXCEL and the majority of the statistical software packages out there. Request your Free Quote. We a have a satisfaction guarantee policy. If you're not satisfied, we'll refund you. Please see our terms of service for more information about the satisfaction guaranteed policy. See also a sample of our work.
---
Why we can help with your Stats?
Experience
We have successfully help customers online for more than 13 years now
Statistics Expertise
We can do handle any type of statistics analysis/homework/questions. Our tutors have real expertise, and big majority of our customers are returning customers
Step-by-Step Solutions
We provide detailed, step-by-step Stats solutions, and we strive to provide exactly what our customers want.
Free Quote
E-mail us your problems, we will review them and promptly come back to you with a free quote
Very Competitive Prices
We strive to provide the best possible prices for our services
We take pride of our work
Our tutors take pride on the work we do. We diligently do work for our customers, and put great attention to details striving to always provide a great final product
and more...
Prices start at $35 per hour, depending on the complexity of the work and the turnaround time
You can
e-mail us
your problems for a free quote.
---