Is it Productive Working with an Online Statistics Tutor?
This question could be inserted in a different context, depending on when you are reading this. The idea of an online stats tutor has been thing only since the last 10 years, ever since the internet has become part of our lives. Believe it or not, not too long ago anything "online" was much less popular than today.
Also, global circumstances can change things around, as with the effects of a pandemic like Covid-19 you may actually be forced to work with a statistics tutor via Zoom or another platform. Indeed, most of the world faced the situation of being forced to do mostly everything online, including learning statistics.
But nothing is forever and time will be again for coming out of the shell and having options to do things in different ways. What is best for you, a face-to-face tutor, or an online one? As you expect, the answer varies from case, and I will give you some pointers to get the best out of it.
Our company offers quality and prompt Statistics Homework Help Online.



We offer personalized help for any kind of Statistics subjects including Elementary Statistics, Business Statistics, Biostatistics, Probabilities, Advanced Statistics, etc.



Our service is convenient, efficient and confidential. We can solve stats problems for you.



We can help you with your EXCEL, SPSS, SAS, STATA, JMP and MINITAB assignments and projects.



Our rate starts $35/hour. We provide a Free Quote in hours. Quick turnaround!





Statistics help for students online: Is that what I need?
Perhaps one of the lessons left by a pandemic is that the way we were doing things before is not what we preferred. Indeed, with this current pandemic many students realized that they did not disliked all that much to do lots of things online.
Maybe is not necessary to drive up to the library to meet with your stats tutor, because those Zoom lessons are not that bad after all. And since your tutor does not have to drive all the way to the library to meet you, he or she will fill enticed to cut you a better day, as not needing to drive has cut the overhead. Kind of win-win situation.
To a certain degree, practicality is what wins every time. You may ask: what is the best way for me to learn and do well in my stats class. And perhaps the best would be to resurrect Karl Pearson (one of the fathers of modern stats) to teach you, but that is not practical (or feasible for that matter). Almost every single time we will settle for that practical option that does the job. Many students are realizing that online stats tutoring does the job.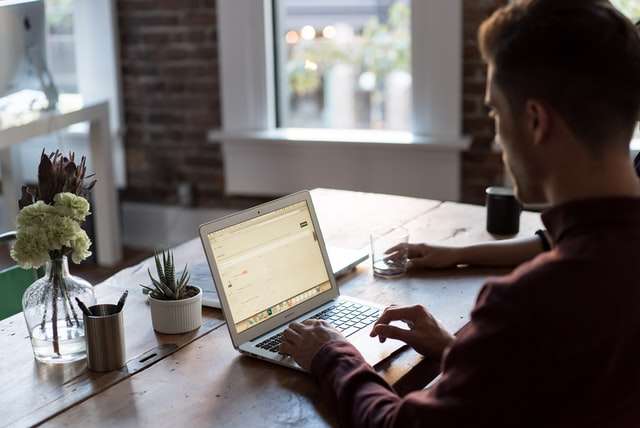 Advantages of an online stats tutor
There are plenty of advantages to online tutoring. To start, prices of online tutoring tend to be more economic. Last time I checked, a presential tutor could easily charge you $70/hour in the US, but an online stats tutor may charge you $30/hour for the same.
In fact, the key is this thing about the results being the same. Not too long ago, students would have their doubts that they could get "the same" results from an online session. But now with the global situation, lots of people have been forced to try the online version and they have liked it, to say the least.
Also, the tools available for an online tutor have evolved rapidly in the last few years. Nowadays, there is a great capability for sharing the screen, using math typing tools, white boards, need graphs, spreadsheets. All those things that can make a stats tutor session productive now are easily available for online tutors.
Which online tutoring service is best?
There is no one-size-fits-all situation, so then you will have to check around and see what is best for you. Differences are notable in terms of price and quality at times. It used to be a thing a few years ago where people did not know any providers and the advice then was "Do you research".
Nowadays, lots of people have already tried many services, and have retained their favorite ones. Overall, the main advice is simple stick to the ones that work well for you and those that deliver what they promise.
The online tutoring market is a competitive one, and providers have needed to improve their quality to retain customers. In the end, it is an open market that regulates its. If you want to improve your grades in stats, and just to better overall, it is more than likely that you will find an online stats tutors who can help. All you have to do is take action and not let things who unattended for too long.
The most important points
Last time I checked, a tutor in the US could easily charge you an hour, but an online statistics tutor can charge you an hour for it.
The idea of ​​an online statistics tutor has only been around for the last few years, since the Internet has become a part of our lives.
All of these things that can now make a statistics tutor session productive are readily available to online tutors.
In fact, with this current pandemic, many students have come to realize that they are not so uncomfortable doing many things online.
The online tutoring market is highly competitive and providers have had to improve their quality to retain customers.
---
You can send your Statistics homework problems for a Free Quote . We will be back shortly (sometimes within minutes) with our very competitive quote. So, it costs you NOTHING to find out how much would it be to get step-by-step solutions to your Statistics homework problems.
Our experts can help YOU with your Statistics questions. Get your FREE Quote. Learn about our satisfaction guaranteed policy: If you're not satisfied, we'll refund you. Please see our terms of service for more information about this policy.
---