Top Services for Help with Challenging Statistics Homework
If you are taking a statistics class, it is not unlikely that will end up needing to find some online statistics tutoring services, which is easier said than done.
Nowadays you have so many options to choose from, for which it is important to have a clear plan on how you will go about finding help, come to a situation where you really need it
Our company offers quality and prompt Statistics Homework Help Online.



We offer personalized help for any kind of Statistics subjects including Elementary Statistics, Business Statistics, Biostatistics, Probabilities, Advanced Statistics, etc.



Our service is convenient, efficient and confidential. We can solve stats problems for you.



We can help you with your EXCEL, SPSS, SAS, STATA, JMP and MINITAB assignments and projects.



Our rate starts $35/hour. We provide a Free Quote in hours. Quick turnaround!





The Struggle with Statistics Homework in College
Students tend to struggle with statistics, especially those who are not the "math type" of students. Even math oriented students with a stronger analytical orientation may find themselves baffled when trying to understand statistics concepts.
Statistics homework is a certainty when you are taking a stats class in college. Usually you will get assigned a list of problems from the textbook, usually those that don't have an answer in the back of the book
College students often find it difficult usually because it is somewhat different to what they have seen in Algebra or Pre-calculus
Indeed, you coursework will involve working with data, statistical analysis, as well as sometimes complex formulas which require the use of specialized software.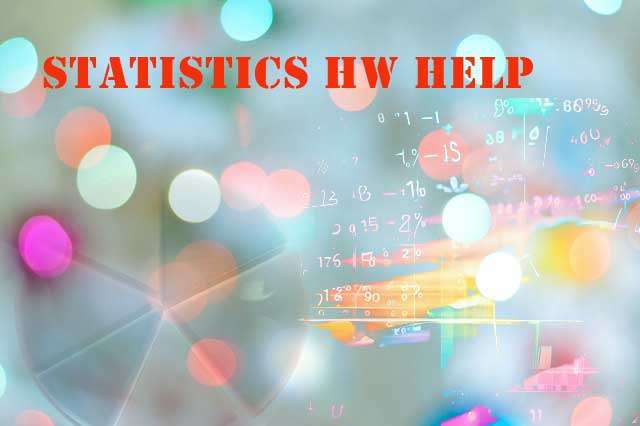 Why Getting Help is Crucial for Success
There are several reasons why getting a statistics homework helper could be extremely productive.
Despite of what most students would like, almost all majors demand of you to take at least one statistics class
The importance of doing well in statistics courses is clear, even for non-math majors. Your grade counts for your overall GPA overall, so the stakes are high
If you did not have a stellar start with the class, improving statistics grades will be crucial to not to get your GPA down
When come to a point where you are totally lost, getting statistics assignment solutions provided to you can make the difference between a so-so grade and a great grade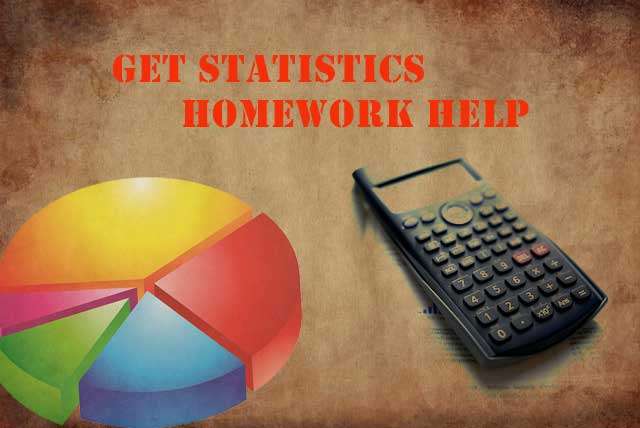 On-Campus Resources for Statistics Help
Good news is that there are always sources of help that can be found on-campus, but the bad news is that is usually not the route take by most of students
There are so many on-campus options like tutoring centers, professor/TA office hours, and study groups.
Students do use those resources, but there are specific situations that may not make them the one stop you need
Office hours are at a certain specific, limited time slots, which may not suit you
Students are often times shy to go to office hours, sometimes because they feel they are too lost and they don't want their instructor to notice that
Benefits of Online Tutoring Services
Having access to online statistics help, and even to a some kind of 24/7 statistics homework assistance will give you enormous advantages
There are clear advantages of online tutors like 24/7 availability, shared screens, file sharing, flexible scheduling. This gives you access to resources when you need them, how you needed.
The web is full of statistics homework help services that compete among each other, leading to access to affordable statistics tutors is most cases
You can be completely comfortable working with a tutor, and be upfront about being total lost in the class
Top Websites for Statistics Homework Assistance
Like we said before, selecting who to go with is easier said than done. One of the issues you will find is excess of options rather than lack of options, which is always a good thing.
There are many statistics help services, including My Geeky Tutor.
You need to do your due diligence and try to find reviews and use a reputable services
And if you don't find online reviews, you can always ask people what do they know about them. The word-of-mouth is a powerful messenger
What to Look for in a Tutoring Service
There several things you should look up when wanting to improve your stats grades.
Don't wait until the last minute, always start early. As soon as you feel you are getting lost, right away try to find a service
Check what the services offers. For example My Geeky Tutor offers results guaranteed, do the service you are seeing offer a quality guarantee? Reliability, subject expertise, cost, etc., all those are factors to look into.

The main ideas are:
If you take a statistics course, it's not unlikely that you'll end up needing to find online statistics tutoring services, which is easier said than done.
Even math-oriented students with a more analytical orientation can get confused when trying to understand statistical concepts.
As soon as you feel lost, try to find a service immediately. Check what the service offers.
There are many stats support services including My Geeky Tutor.
Statistics homework is a certainty when you take a statistics course in college.
---
You can send your Statistics homework problems for a Free Quote . We will be back shortly (sometimes within minutes) with our very competitive quote. So, it costs you NOTHING to find out how much would it be to get step-by-step solutions to your Statistics homework problems.
Our experts can help YOU with your Statistics questions. Get your FREE Quote. Learn about our satisfaction guaranteed policy: If you're not satisfied, we'll refund you. Please see our terms of service for more information about this policy.
---