How You Can Make Homework Simple?
Magic bullets, everyone wants one, but truly none exists. Fortunately though, they not necessary, because there are better ways out. Indeed, when thinking about how to make homework simple for you, you need to know that there are already tried a tested ways, and the "trust the process" motto is very applicable in this case.
It is understandable that you may have reached a point when your anxiety levels are at a very high level, and you just need results (or a magic bullet) and the last thing you need is a slow, painful process. But if you have reached that point, probably you have given a lot of advantage and probably started too late, and ideally that is not a situation you want to be in.
Not to say that in that case there is a way out. You can hire a tutor to help you intensively with your homework, and that possibly will work, though you will likely not learn much along the way, which can ultimately make things harder later on.
Get Quality Statistics Homework Help. We can help you with any Stats subject.


Our rate starts $35/hour. Results Guaranteed. Quick turnaround!



Too Much Homework?
The key to succeeding in making homework simple is just starting EARLY. That is it. From my personal experience with customers, the #1 problem is always that people start worrying too late, when they cannot solve the situations themselves, and need to get external help from a tutor.
The truth, when you start early enough, it is rare that you will find yourself in a pickle with your home work. I mean, really, it is rare. You just need to start early enough reviewing class notes, solving the problems left by the instructor right after the class, perhaps getting into a study group. I can guarantee you that if you do it early enough, you will do just fine.
The question is, what is early enough. That could be tricky, and I would say, it depends on the person. You will have to know when to start applying yourself. AND, this is the good thing, if you don't know when to start, the answer is "Start the first day of class". If you do so, I can bet you will not find yourself in a pickle.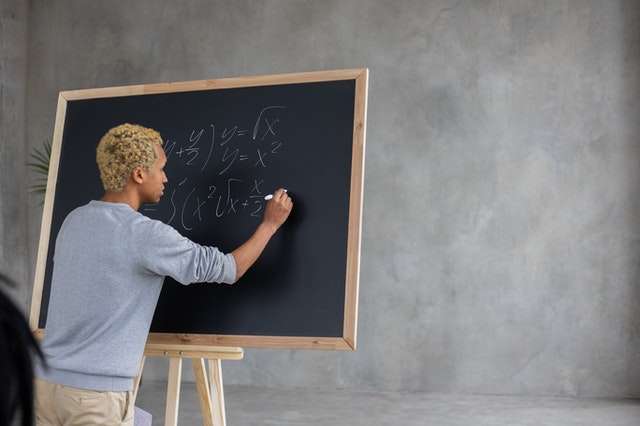 Homework Online
Ultimately, this technological era is one of quick solutions, and you can access your internet oracle to find an answer to your queries. Last minute homework help is always available by willing virtual tutors, and you will find many options to choose from.
The advantage is that you will get things done quickly and you have a variety of options and prices to get HW help in most subjects you can imagine. The problem, though, is that it may not be necessarily cheap, and you may not really learn all that much. Yes, you will get out of a bind, but, you are likely to need help again next time around.
Also, there are a lot of subtleties to pay attention to: Is the writing style of the online tutor in agreement with the way you have done things in class? Is the material being presented in the same way? Are you even getting correct answers? There are really many things to worry about, unless you are dealing with a HW service that you know and trust.
Can You Make Homework Simple for yourself?
Absolutely! All you have to do is to start applying yourself early. You will know when it is time, and if you don't know, start day 1. What do you need to do? Ask questions, anything you don't understand, ask your instructor or TA. Don't let too much time pass without clarifying a concept.
Always, always work on any material left by the instructor. They usually assign questions or readings that are useful at tying all the concepts together. If you tried but could not do it, write down your questions and ask your instructor at the beginning of the next class. He or she will be happy to clarify your doubts.
Get into a study group and share doubts and pearls of wisdom. Sometimes the perspective of a fellow student will help you gain some extra insight. Monitor your results and increase the pace if you see that your learning/grades are not up to par.
Ultimately, if you still feel you are falling behind even after following all the steps I am mentioning, you should then considering looking for a reliable and trustable homework service like us.
---
You can send your Statistics homework problems for a Free Quote . We will be back shortly (sometimes within minutes) with our very competitive quote. So, it costs you NOTHING to find out how much would it be to get step-by-step solutions to your Statistics homework problems.
Our experts can help YOU with your Statistics questions. Get your FREE Quote. Learn about our satisfaction guaranteed policy: If you're not satisfied, we'll refund you. Please see our terms of service for more information about this policy.
---