Students Complaint: Why SPSS is So Tough? It is Hard to Find Good Sources of Help
I cannot even start mentioning how many complaints I get from our clients about how hard of time they are having with the SPSS assignments. They don't understand the graphical interface, the syntax is too complicated, or they don't know how to interpret the results provided by the software. Let us face it: many students will end up needing help with their SPSS.
As I have discovered after many years helping students with their SPSS needs, I find in fascinating that once they get a clear explanation of how things are done, they get a bit like "How come I couldn't do this myself", and they hit themselves in the head. But thing is, that is how it goes with every single Math or Stats discipline: Things are easy, but there is certainly a learning curve.

Avoid Panic and Anxiety
My general perception is that students have ALL they need to be able to complete the SPSS coursework without external help, but they get a block caused by anxiety and stress. It is like the writer's block, but only that it seems more serious to them (it is not), because the consequence of not defeating the block is to turn an assignment late.
Little problems seem big in college, I get that. But the first step you need to attempt before going any further is to breath deep and assess your situation. Ask yourself: "Do I more or less understand the material?". If the answer is "yes", probably all you need to do is to calm down, check a couple of tutorials to learn about the basics of SPSS, and the then attempt to work on your HW.
If the answer to your previous question is "No", meaning that you feel that you don't have a basic command of the material being covered, I would then suggest for you to find expert SPSS help. But keep this is mind: That is a temporary situation, and you are better off using the help of an expert to catch up and get on your own feet. You will need, one way or the other, end up having at least some basic SPSS knowledge to pass your class. A tutor can help you get by, but you need to put some of it yourself.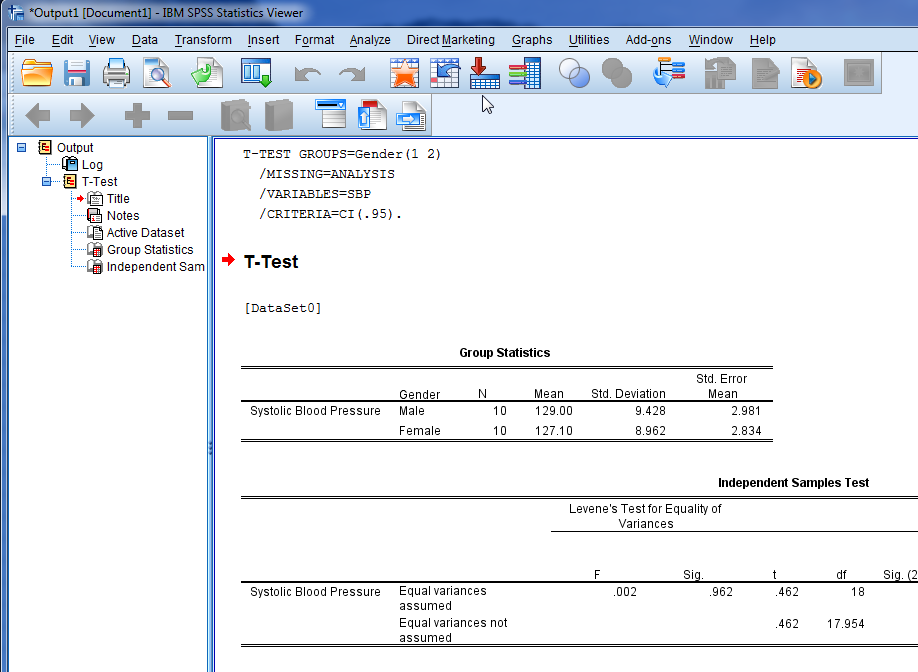 APA And All Those Things
One thing that people complain a lot about is the typical requirement that the reports for your SPSS work need to be in APA style. In case you don't know, APA stands for American Psychological Association, but yet, in many subjects other than Psychology you will see that the SPSS HW's require the report to be in strict APA style. And, students get really surprised often times when they get heavily marked down for not following APA formatting to the "T".
My personal opinion is that APA style should be a bit more flexible, and potentially be restricted to Psychology communications only. But take into account that if you are going to be graded based on you APA style proficiency, you better learn it or make sure that work with a tutor who can handle that part well.
All in all, working with SPSS could a scary experience at the beginning, but it is not that hard, although it has a learning curve. One thing with every single statistical software is that, not to be surprised, in order to interpret its results efficiently and correctly, you DO need to have proper statistical knowledge. This is, in order to interpret the results provided by SPSS, you better know your Stats.
We can provide you with the
SPSS Help
you need, at any level!
Get professional
graphs
,
tables
,
syntax
, and fully completed SPSS projects, with meaningful interpretations and write up, in APA or any format you prefer.
Whether it is for a Statistics class, Business Stats class, a
Thesis or Dissertation
, you'll find what you are looking for with us
Our service is convenient and confidential. You will get excellent quality
SPSS help
for you.
Our rate starts at $35/hour. Free quote in hours. Quick turnaround!
---
Submit your problems for a free quote and we will be back shortly (a couple of hours max). It costs you NOTHING to find out how much it would cost to solve your problems.
Our team is highly experienced in SPSS, Minitab, EXCEL and the majority of the statistical software packages out there. Request your free quote. We a have a satisfaction guarantee policy. If you're not satisfied, we'll refund you. Please see our terms of service for more information about the satisfaction guaranteed policy. See also a sample of our work.
---
Why we can help with your Stats?
Experience
We have successfully help customers online for more than 10 years now
Statistics Expertise
We can do handle any type of statistics analyis/homework/questions. Our tutors have real expertise, and big majaority of our customers are returning customers
Step-by-Step Solutions
We provide detailed, step-by-step solutions, and we strive to provide exactly what our customers want.
Free Quote
E-mail us your problems, we will review them and promptly come back to you with a free quote
Very Competitive Prices
We strive to provide the best possible prices for our services
We take pride of our work
Our tutors take pride on the work we do. We diligenty do work for our customers, and put great attention to details striving to always provide a great final product
and more...
Prices start at $25 per hour, depending on the complexity of the work and the turnaround time
You can
e-mail us
your problems for a free quote.
---