Get Statistics Homework Help
We will provide you with the best quality Math and Statistics Homework Help online, at any level (high school, College, Theses, Dissertations) and projects involving statistical software (such as Excel, Minitab, SPSS, etc.)
If you need help with Statistics, you have come to the right place, we are the Statistics Homework Solver you can trust!
Our broad spectrum of subjects includes all kinds of Statistics, Math (Calculus, Algebra, Finance, Geometry, Trigonometry, etc.), Physics, Economics and Social Sciences subjects.
Since 2005, we have successfully helped thousands of customers achieve success with their Statistics Assignments and problems, giving them proper expertise and helping them understand Stats much better, taking their grades to a new level.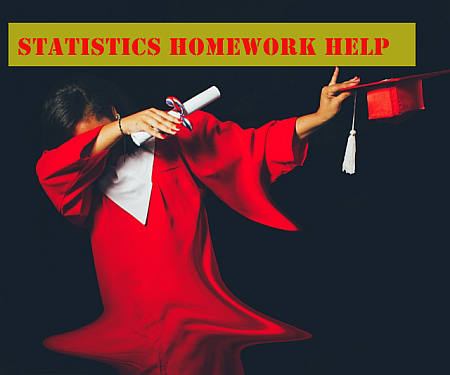 How We Can Help With Your Statistics Homework
Either you need help with a single Math or Stats problem, or you need assistance with a whole course for the semester, or if you have a simple question, or even a very complex piece of statistical analysis, we can provide you with the kind of Stats help you need.
Our ultimate goal is to create a strong trust relationship with our customers, along with providing them with the assistance they need to achieve their academic goals and objectives.
We are one of the most reliable sources of

Math and Statistics homework help

in the net.
We provide different types of assistance, suitable for the different needs you may have. You can email us your list of problems, and we'll provide you with a free quote for solving them.
There's no obligation after that, so it COSTS YOU NOTHING to find out what the price would be for getting your problems solved. Also, our work is guaranteed
.
FAQ
+ How does this work?

You email us your Stats questions. We send you a quote. If you agree with the terms, you send the payment. We solve your problems. Results Guaranteed.

+ How much is costs?

The price is $35/hour

+ Do you guarantee your results?

Yes, we guarantee excellent results

Send us an e-mail to [email protected] with your Stats or Math problems, and you'll get a Free Quote in hours. No strings attached!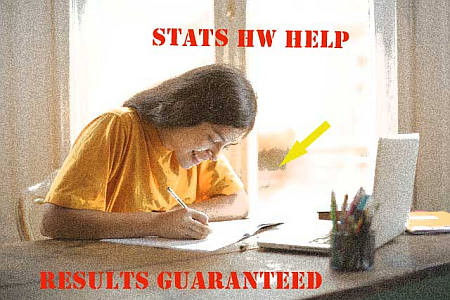 Our Statistics Help Specialties
We have years of experience using statistical software such as SPSS, Minitab, Excel, STATA , SAS, EVIEWS, JMP, R. We can provide complete an accurate help with any project involving any kind of Stats software. We provide neat reports including all the necessary tables and charts.
We can help with all kinds of homework involving Simple Linear Regression, Multiple Linear Regression, Hierarchical Regression, Logistic Analysis, Discriminant Analysis, by using any of the most popular statistical software packages
We have helped thousands of customers with all kinds of Stats assignments involving Descriptive Statistics, such the calculation of measures of central tendency (Mean, Median, Mode), measures of dispersion (Standard Deviation, Variance, Range, Interquartile Range), quartiles, and with the description of distributional properties (normal distribution, etc.)
We can help you with z-tests, t-tests, ANOVA, Chi-Square test, and the parametric tests you may need help with
We don't only do basic Stats, we can also handle all kind of advanced statistics projects, with any software
Aside from Stats, we also do Calculus, Algebra, Operations Management, Quantitative Methods, Decision Analysis, you name it
We have been online more than 10 years and we have worked successfully with thousand of satisfied customers
---
We have been successfully helping thousands of students with their Stats online for for more than 10 years. We can help with understand concepts better, and ultimately we can help you raise your grades.
Statistics can be tough topic, and you may need help. It is not your fault. Many times, Math textbooks are not detailed enough to provide you with the insights that an online tutor can give you.
Our commitment is to give you the highest level Stats Help, with guaranteed results, to provide the foundation for better results and improved grades in your classes. The experience gained throughout these 10 years we have been online give us the confidence to claim that we are sure we can help you.
Do not hesitate to contact us if you have any academic needs about homeworks, tests, quizzes, exams, etc, for any Statistics, Calculus, Algebra, Economics, Operations Management or any Math class in general. We can guarantee that we can help you boost your grades.